2021 Josephite Calendar Available Now
November 9, 2020
The Josephite 2021 Calendar Order form is now available, place your order today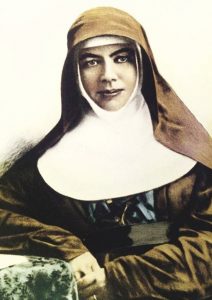 The Mary MacKillop Heritage Centre (MMHC) has now been closed for the greater part of 2020 and we are hoping you and others will continue your support of MMHC, as we work to get the Centre back up and running.
One way in which you can assist MMHC as we look to the future, is to purchase our 2021 Josephite Calendar and to distribute the attached order form to family, friends & the community, so that we might sell more Josephite Calendars than ever before.
MMHC receives a small but reliable percentage of the cost paid from each Josephite calendar sold and that will help our "bottom line" in a year when like so many others, our income has completely disappeared.
So here's the challenge. Spread the word and the Order Form for the 2021 Josephite Calendar far and wide. Not only do you receive a beautiful Calendar, you are also helping MMHC "get back on its feet and up and running again", as we  continue to tell the remarkable story of and spread the word about Saint Mary MacKillop, Father Julian Tenison Woods and the Sisters of Saint Joseph.
The 2021 Josephite Calendar is only $7.50 each plus postage and handling. Order one for yourself and an extra copy for family/friends. With the beautiful pictures and inspirational quotes, the Josephite Calendar makes a wonderful Christmas gift for all.
Many thanks and remember to stay safe & keep well.
For any enquiries please email admin.mmhc@sosj.org.au.