2022 Josephite Calendar Available Now
October 12, 2021
The Josephite 2022 Calendar Order form is now available, place your order today
The 2022 Josep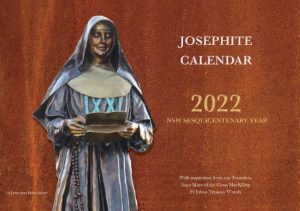 hite Calendar is $8.00 each plus postage and handling.
Order one for yourself and an extra copy for family/friends.
With the beautiful pictures and inspirational quotes, the Josephite Calendar makes a wonderful Christmas gift for all.
Many thanks and remember to stay safe & keep well.
For any enquiries please email admin.mmhc@sosj.org.au.