Conversations with Mary
May 31, 2019
A monthly gathering for Prayer and Reflection with Mary MacKillop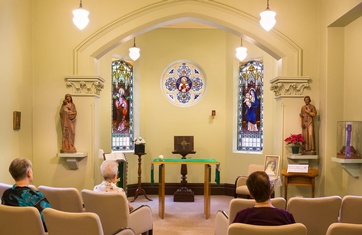 ORDINARINESS INSPIRES OTHERS – one of the characteristics which draw others is how ordinary are  the lives of Josephites,  who live like the people with whom they work, sharing their poverty, their resources and their lives.
This is a unique opportunity for people who are interested to learn more about Mary MacKillop, a great pioneer and first Australian saint of the universal church.
Sr Mary Fermio rsj will lead an hour reflection, prayer and discussion around aspects of the life and contribution of Mary MacKillop to our spiritual and secular lives.
Tea, coffee and light refreshments will be provided in our refreshments area after the gathering.
Donations gratefully accepted.
Monday, 17th June 2019
11.00am – 12.00noon
Mary MacKillop Heritage Centre
362 Albert Street, East Melbourne