Conversations with Mary
May 13, 2019
A monthly gathering for Prayer and Reflection with Mary MacKillop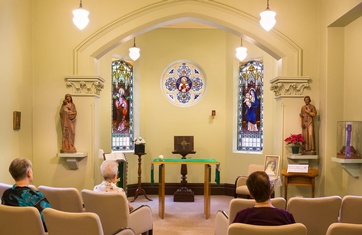 YOUNG AUSTRALIANS FIND INSPIRATION – Mary's story reminds young people that anything is possible if we are open to the challenges and opportunities in our lives.
Thi is a unique opportunity for people to learn more about Mary MacKillop, a great pioneer and first Australian saint of the universal church.
Sr Mary Fermio rsj will lead an hour reflection, prayer and discussion around aspects of the life and contribution of Mary MacKillop to our spiritual and secular lives.
Tea, coffee and light refreshments will be provided in our refreshments area after the gathering.
Donations gratefully accepted.
Wednesday, 15th May 2019
11.00am – 12noon
Mary MacKillop Heritage Centre
362 Albert Street, East Melbourne
Please RSVP to MMHC on 03 9926 9300 or email admin.mmhc@sosj.org.au