Professional Development
July 1, 2019
Professional learning programs for teachers are available at Mary MacKillop Heritage Centre on the life and legacy of St. Mary of the Cross MacKillop including "Mary MacKillop: A Significant Australian"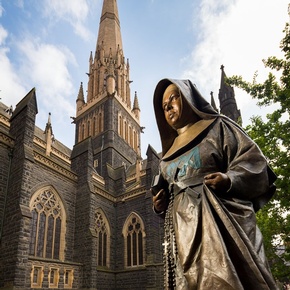 This professional learning program includes a 1.5 our presentation and guided tour of the Mary MacKillop Museum.
The program directly relates to the Religious Education Curriculum Framework and is a Catholic Education Commission of Victoria (CECV) approved Professional Development Program for the purpose of Accreditation to Teach in a Catholic School.
2.00pm – 3.30pm
Cost: $50.00 per participant.
For booking or further information please contact:
Anmaree Iaccarino
Phone: 03 9926 9300