The Virtues of St Mary of the Cross, Mary MacKillop 1842 – 1909
March 22, 2021
This book presents the Christian virtues of Mother Mary MacKillop, the Australian-born woman who has become Saint Mary of the Cross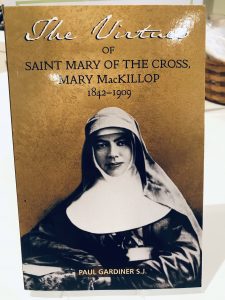 It is not a biography, but rather a character portrait, tracing the outline of the virtues exemplified all through her life.
The Virtues is written by Fr Paul Gardner S.J., the Postulator of the cause of her canonisation, and was presented to the Vatican's Congregation for the Causes of Saints in 1989, along with the 2-volume work which contains her official biography, since published as The Life of Saint Mary of the Cross, Mary MacKillop 1842 – 1909 (Miegunyah Press, Melbourne, 2015).
The present text, printed privately in 1989, is now published for the first time revealing that Mother Mary practised the theological virtues of faith, hope and charity, and the cardinal virtues of prudence, justice, temperance and fortitude, in a manner that was not simply noteworthy but indeed heroic. Tested by pressures of life that would have shown up anything counterfeit or superficial, Mother Mary lived the virtues in a way that can only be described as rock solid throughout the many storms that beset her personally and the institute and works that she founded.
The Virtues is on special for $15.00 a copy plus postage and handling. To place an order simply fill out the attached order form and email it to admin.mmhc@sosj.org.au or come in store.