Conversations with Mary – September Edition
September 1, 2023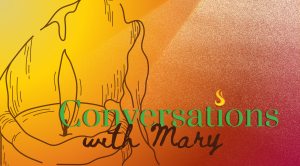 Join the conversation and reflect on the life of Saint Mary MacKillop, learning about her virtues, how she lived them and spending a time of reflective and intercessory prayer.
We can model our lives after hers in this way, deepening our relationship with our good God.
Resource for the prayer reflections is from The Virtues of Saint Mary of the Cross MacKillop written by Paul Gardner sj, also available for purchase from MMHC Gift Shop.
Read the latest edition here.
For any enquiries please contact MMHC on (03) 9926 9300 or email us.