2021 OPEN DAYS
December 14, 2020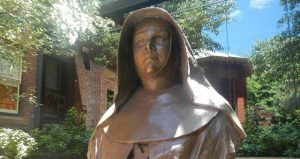 The following weekend Open Days are currently planned for 2021
– Saturday, 20 March – the day after the Feast of Saint Joseph
– Saturday, 07 August – the eve of the Feast of Saint Mary MacKillop
– Saturday, 20 November
Times: 10.00am to 4.00pm with a 'Mary MacKillop Walking Tour' at 11.00am.
The Chapel, Museum and Gift Shop will be open and Refreshments available throughout the day. Please join us on at least one of the above dates in 2021.
For further information and bookings for the walking tour please call MMHC on (03) 9926 9300.