Board Members
Mary MacKillop Heritage Centre also provides an orientation program for members of Boards of primary and secondary schools and other agencies, whose work is closely linked to Mary MacKillop and the Sisters of Saint Joseph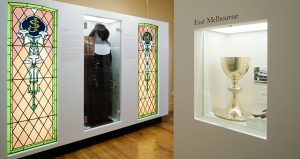 Utilising the resources available at MMHC including the Mary MacKillop Museum and Chapel, board members are given an introduction to the spirituality of St Mary of the Cross and the charism of the Sisters of Saint Joseph as it relates to their particular "Josephite" ministry.
This program is generally offered on a week night commencing at 6.30pm with light refreshments and concluding at around 8.00pm.
Board members may then convene for a short meeting in one of the meeting rooms if they wish. Onsite parking is also available.