The Contemplative Area
This area has been set aside for pilgrims and visitors to sit quietly, read or reflect.
It has a glassed wall where the names of the first 114 pioneer Victorian Sisters of Saint Joseph are listed. It is a place where people can view the gardens at the Centre whilst enjoying the peaceful environment.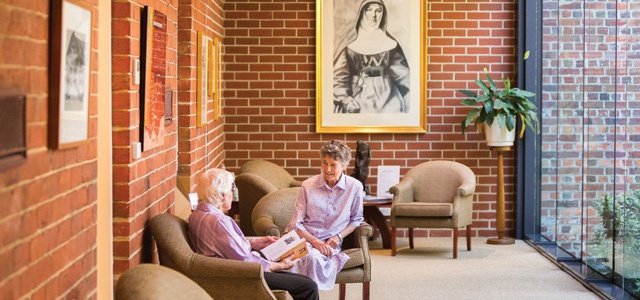 This area is open from 10.00am to 4.00pm. These times may be restricted occasionally depending on the events and activities taking place at the Centre.